You can now use your multimedia gadgets to the fullest, such as cameras, smartphones, and other devices, when you have a memory storage card with a huge storage space. The SanDisk SDSDQM-0016G-B35 16 GB MicroSDHC is one such memory card that offers high capacity for storing crucial digital contents, such as music, photos, videos, and documents. Its high performance and speed are the most significant features it offers. Expand the memory space of your cameras or phones or tablets with this SanDisk SDSDQM-0016G-B35 16 GB MicroSDHC and continue clicking pictures and shooting HD videos. This memory card, brought to you from the house of SanDisk, is now available online for purchase only on Snapdeal.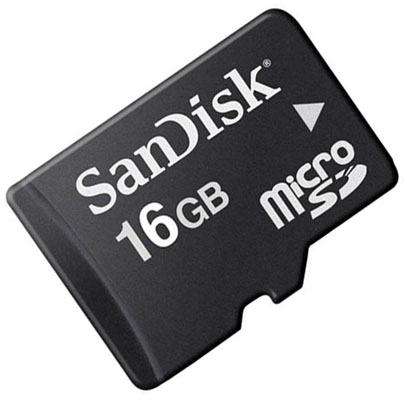 Capacity
The memory storage space is the most important feature of this SanDisk SDSDQM-0016G-B35 16 GB MicroSDHC. This 16 GB Memory Card has a capacity to store various digital images, videos, games, and other digital forms that have a collective size of 16 GB. Apart from normal picture qualities, you can also store and shoot HD images (in 720 p) and videos in the SanDisk SDSDQM-0016G-B35 16 GB MicroSDHC. You can, thus, have access to a number of songs and videos, if this memory card is installed in your gadgets.
Class 4 Speed Rating
This SanDisk 16 GB SD card has a class 4 speed rating. Speed Class and UHS Speed Class symbols indicate minimum writing performance to ensure smooth writing of streaming content such as video shooting. This is important mainly for camcorders, video recorders and other devices with video recording capabilities. Speed class designates minimum writing performance to record video. The Speed Classes defined by the SD Association are Class 2, 4, 6 and 10. With a class 4 speed rating, rest assured that you can store more HD quality photos and videos in this 16gb memory card.
Compact & Durable Design
The SanDisk 16 GB Class 4 MicroSD card has a high-performance rate for storing and saving the files. As per the SD 2.0 specifications, it belongs to the Class 4 category. It is a highly durable and reliable storage product that has its safety features to keep the files safe. The memory card can resist high-temperature and various other shocks. With an exposure to extreme conditions, your devices might get damaged but the card remains safe preventing the files stored in it from getting damaged. It can withstand exposure to X-rays. It is also waterproof and shockproof as well.
General
Brand
SanDisk
Model
SDSDQM-0016G-B35
Capacity
16 GB
Type
MicroSDHC
Class
4
Warranty
Warranty Period
Five-year Limited Warranty
Warranty
Period
Five-Year limited warranty