Overview
With sheer speed and superior performance, this SanDisk Ultra 16 GB microSDHC 16GB will now help you get the maximum out of your android smartphones and tablets. It has enough space for storing all your music files, thousands of high resolution photographs and hours of full HD videos. For improved performance, the card also offers outstanding transfer speed. To quickly transfer files between your phone and PC, it also comes with an adaptor for ensuring compatibility with SD card slots. Sandisk has designed this card for working flawlessly under extreme conditions providing it extreme longevity.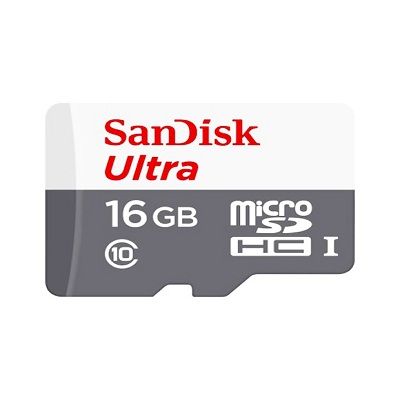 Memory Storage Capacity
This SanDisk Ultra 16 GB microSDHC card will give you enough space to store your entire collection of E-books, photos, music, videos and a lot more things. You can store more than 7000 full length songs, around 35,000 high resolution photos and more than 500 minutes of HD videos.
Speed Rating
Due to its Class 10 speed and UHS-1 technology, this Sandisk MicroSDHC card has a maximum data transfer speed of 48MB per second. This means it will take much less time for transferring files to and from your PC. It transfer files much faster than typical memory cards and is also dependable for shooting high speed full HD 1080p videos.
Design and Durability
In terms of design and durability, SanDisk Ultra 16 GB microSDHC card is a truly top grade product. The card is also waterproof, vibration proof and shock proof. It will even resist powerful magnetic fields and X-rays from damaging or corrupting your vital information. The product is now available on Snapdeal and you will also have 84 month Snapdeal warranty on purchase.
Compatible Devices
This SanDisk memory card is compatible with all smartphones and tablets that run on android operating systems and also support up to 16GB expandable memory. Devices having a MicroSDHC card slot are only compatible for the card and users are recommended to check with their respective device manufacturers for details.